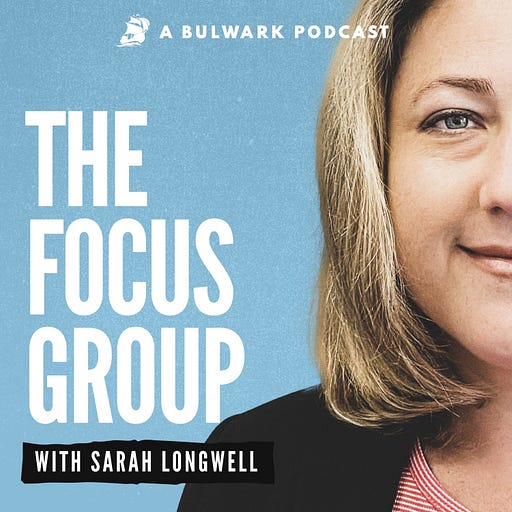 Feb 28, 2022 • 45M
Who Has the Cojones? (With Mark McKinnon)
Unfiltered, uncompromising, unexpected—The Focus Group is a look into what the average voter thinks about politics, policy, and current events. Sarah Longwell, publisher of The Bulwark, has conducted hundreds of hours of focus groups all across the country. She and a series of special guests will take you behind the glass to hear what real focus group participants have to say.
The Focus Group is back for season 2!
Sarah kicks off the season with Democratic-turned-Republican strategist Mark McKinnon to talk about Mark's adopted party (the Republican Party) in his adopted home state (Texas).
Sarah and Mark discuss how our group of Texas Republicans feel about Trump, January 6th, the Bush family, and the Texas primaries for Govern…
This episode is for paid subscribers