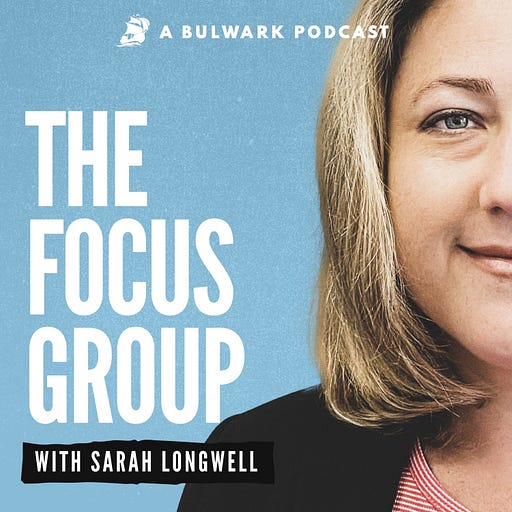 Mar 7, 2022 • 44M
Inflation? Ludicrous! (with Jonathan V. Last)
Unfiltered, uncompromising, unexpected—The Focus Group is a look into what the average voter thinks about politics, policy, and current events. Sarah Longwell, publisher of The Bulwark, has conducted hundreds of hours of focus groups all across the country. She and a series of special guests will take you behind the glass to hear what real focus group participants have to say.
While the American people are mad about inflation, our guest is (mostly) mad at the American people.
Sarah and The Bulwark's own Jonathan V. Last listen to the inflation discussions from our recent GOP and Democratic focus groups. Find out who everyone blames and what Joe Biden could do to turn around public sentiment.
This episode is for paid subscribers